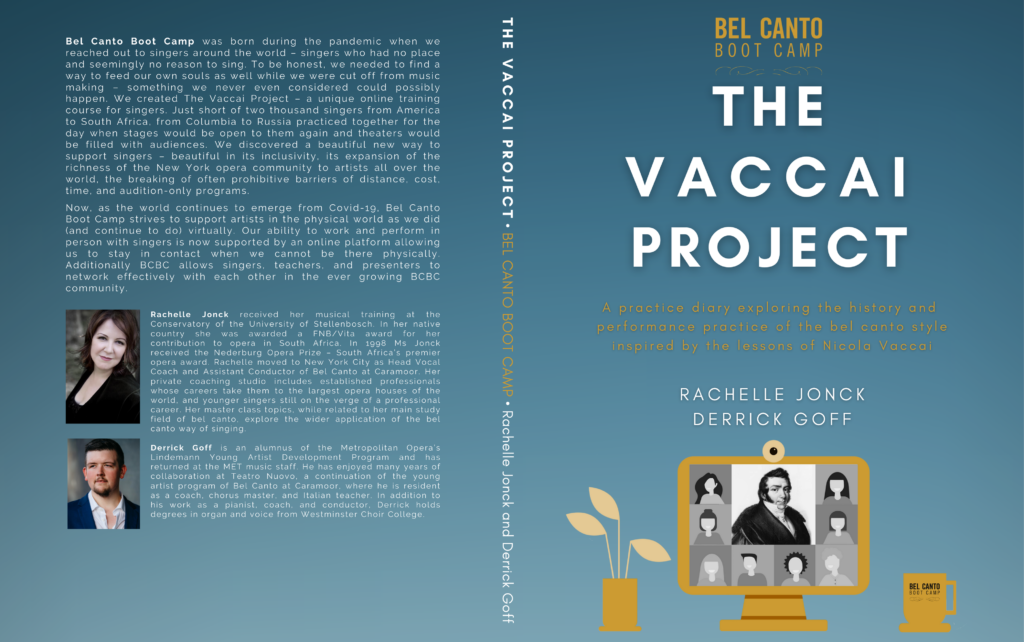 (If you are a teacher or organization and interested in buying 10 or more copies please contact us here for bulk pricing.)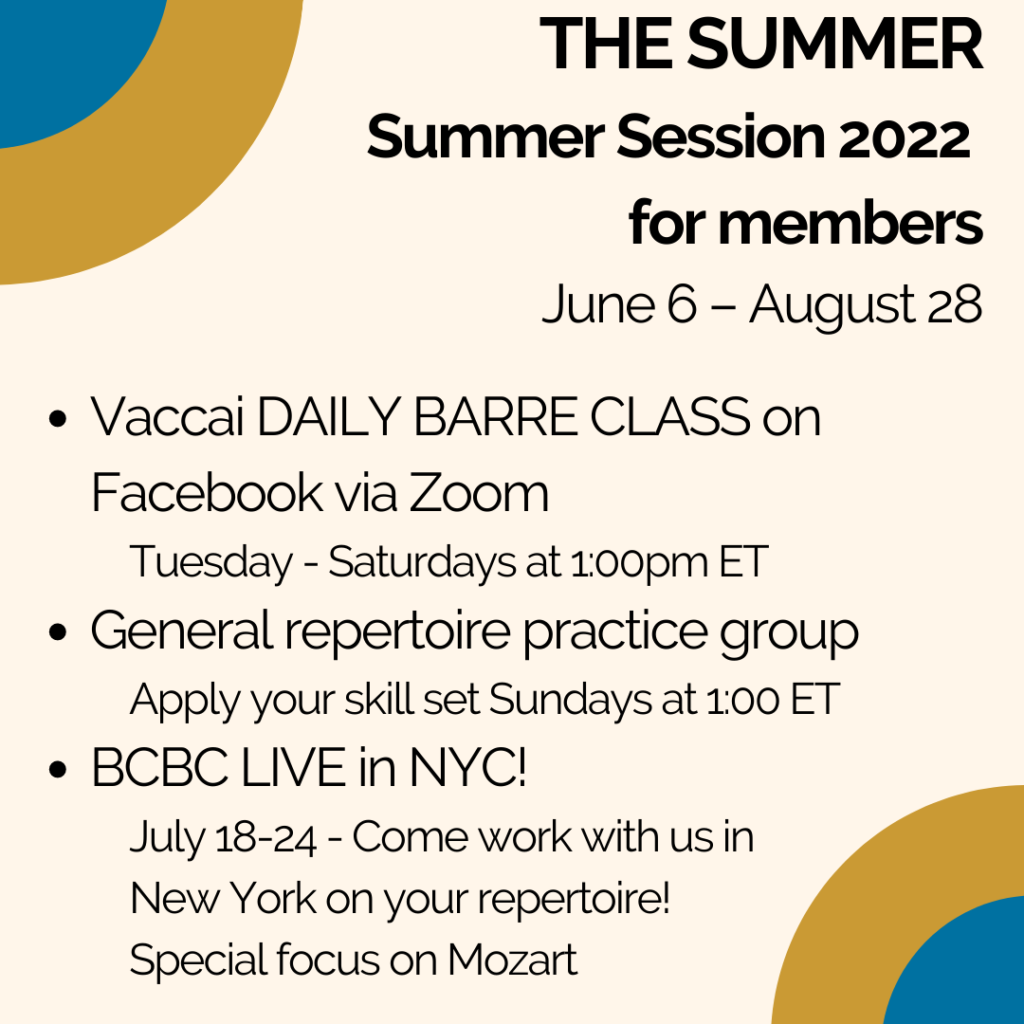 Vaccai DAILY BARRE CLASS on Facebook via Zoom
free of charge for all members!
Barre Class for Singers 5 days per week: Tuesdays through Saturdays from 1:00-2:00 ET
Synchronous work through of the course
Join Zoom room to ask questions and join conversation with other members and mentors or just watch on our facebook members page (Available to watch later if you cannot join us.)
Practice together live! (Live practice is not recorded and only for active participants to ensure a safe private communal space.)
Click on monthly calendars below to see which pages we will be working on when.
(Vaccai Archive will be updated by June 7 for members who already have access to the course.)
BCBC Summer Practice Group
NEW THIS SUMMER!
Based on our Fall and Spring Practice Groups
General repertoire practice group (including Vaccai application) on Sundays at 1:00 ET.
Weekly Signup required
3 minimum and 10 maximum participants per session
Buy 5 or 10 pack here.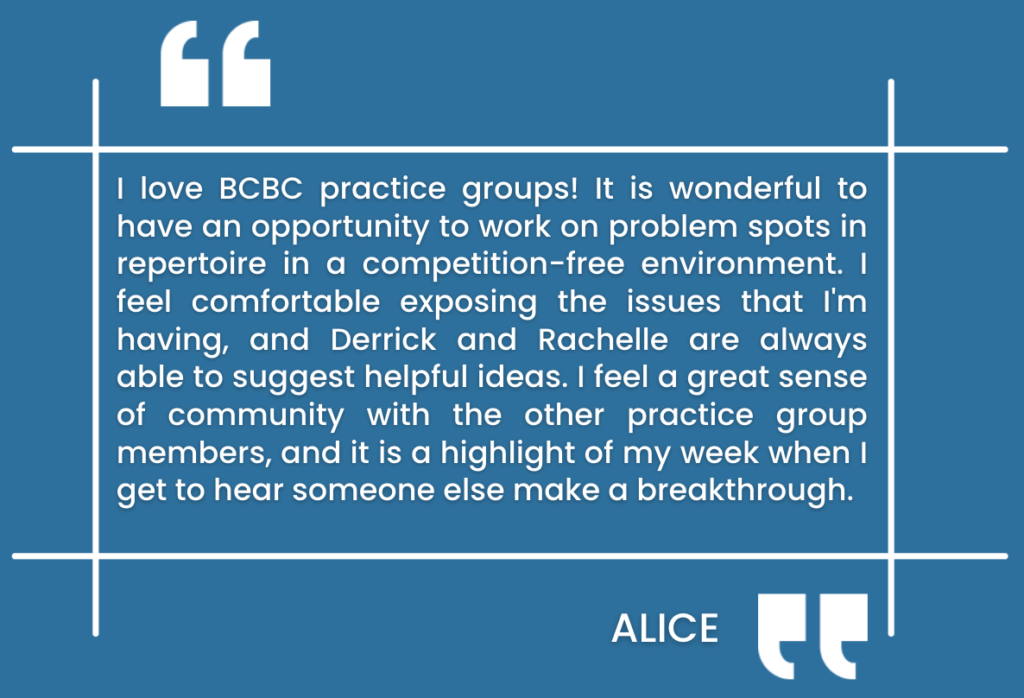 BCBC Live in NYC!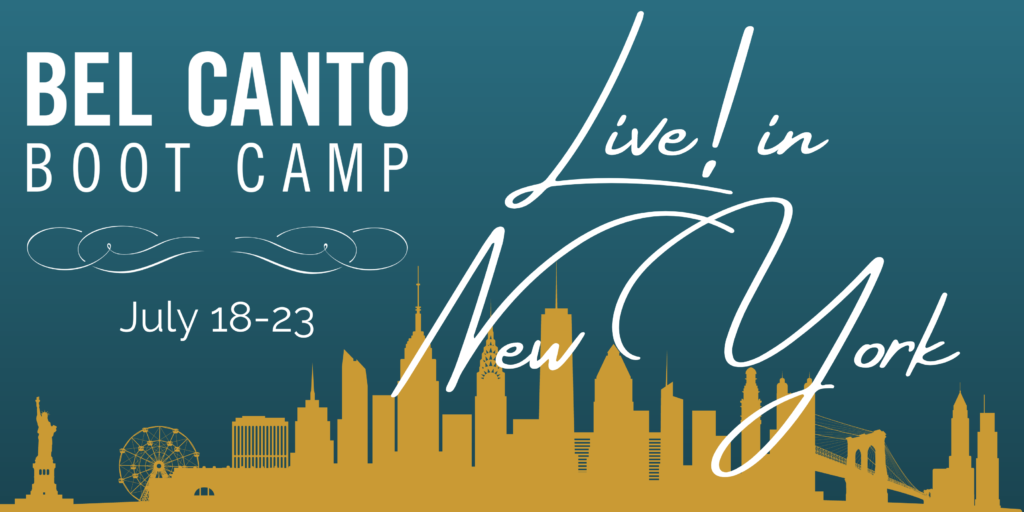 July 17-23: Come join us in our home town! Repertoire focus is Mozart, but bring your other repertoire as well! All members welcome!
We explore Mozart's integral place in the continuum of the bel canto tradition. Bring your Mozart arias and take part in ensembles. And bring all your favorite Mozart songs. Study all week and take part in the end of week concert at Opera America.
$500 ($250 deposit) – Venmo deposit or full fee here or use our donate portal to pay with PayPal or credit card
(Please pay deposit and confirm repertoire choices via questionnaire below by June 12 to take part in Mozart ensembles. If you are only bringing arias or songs the deadline is July 3.)
Complete Google questionnaire here
July 17: Bel Canto Sunday Matinée with Steven Tharp followed by picnic if the weather allows!
Barre class Live in NYC! July 18 – 23 at 1:00 ET
Coachings and ensemble rehearsals 2 – 5
5 Group classes and/or rehearsals July 18 – 23 at 6-9
At least two private coachings
Advance coachings available before July 17 for residents of NY or members who will arrive earlier.
Concert on July 23 at Opera America
All rehearsals and group sessions at Piano Piano (37 West 65th Street)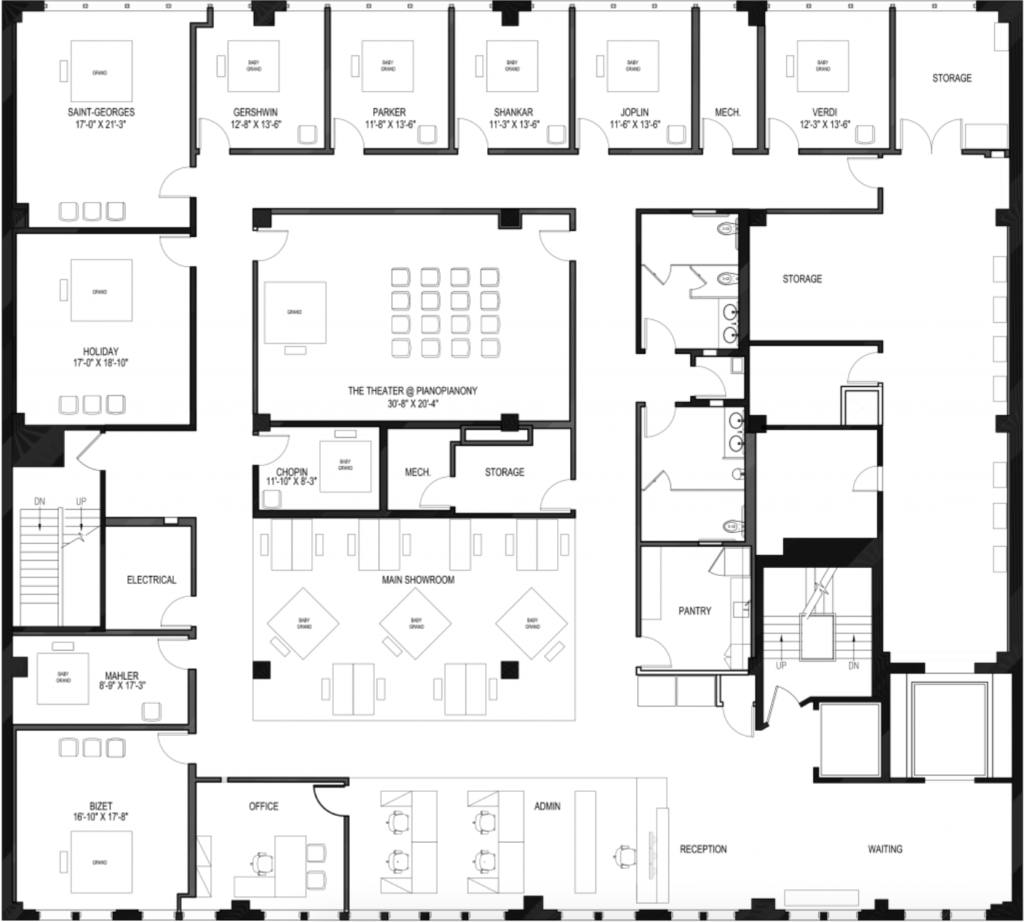 Private in-person coachings for members
Summer long private coachings with BCBC mentors available in New York City at $75/hour. Contact us by e-mail here.