The Vaccai Project Non-Synchronous
Nine weeks of guided practice content at your own pace
Welcome to Bel Canto Boot Camp! Our signature course teaches the elements of bel canto singing based on Vaccai's Metodo di canto. We use the trusted Vaccai method in an innovative way to refine each singer's knowledge and practice of:
legato

registration

phrasing and dynamics
ornamentation and variation

historical notation practices

Italian diction and poetic forms
Course Fee: $79
Includes 3 months of free Bel Canto Boot Camp membership – enjoy access to The Gym Floor and more! Read more about membership here.
($13.99/month after that – cancel any time, but we bet you won't want to!)
A mix of essays and supplemental material to the Vaccai method, BCBC signature exercises, and curated listening videos to inspire and guide your daily practice. The daily drip starts on the day of your registration and helps you practice and study in an organized way.
Steady wins the race! No skipping ahead!
Six posts per week for nine weeks of instruction.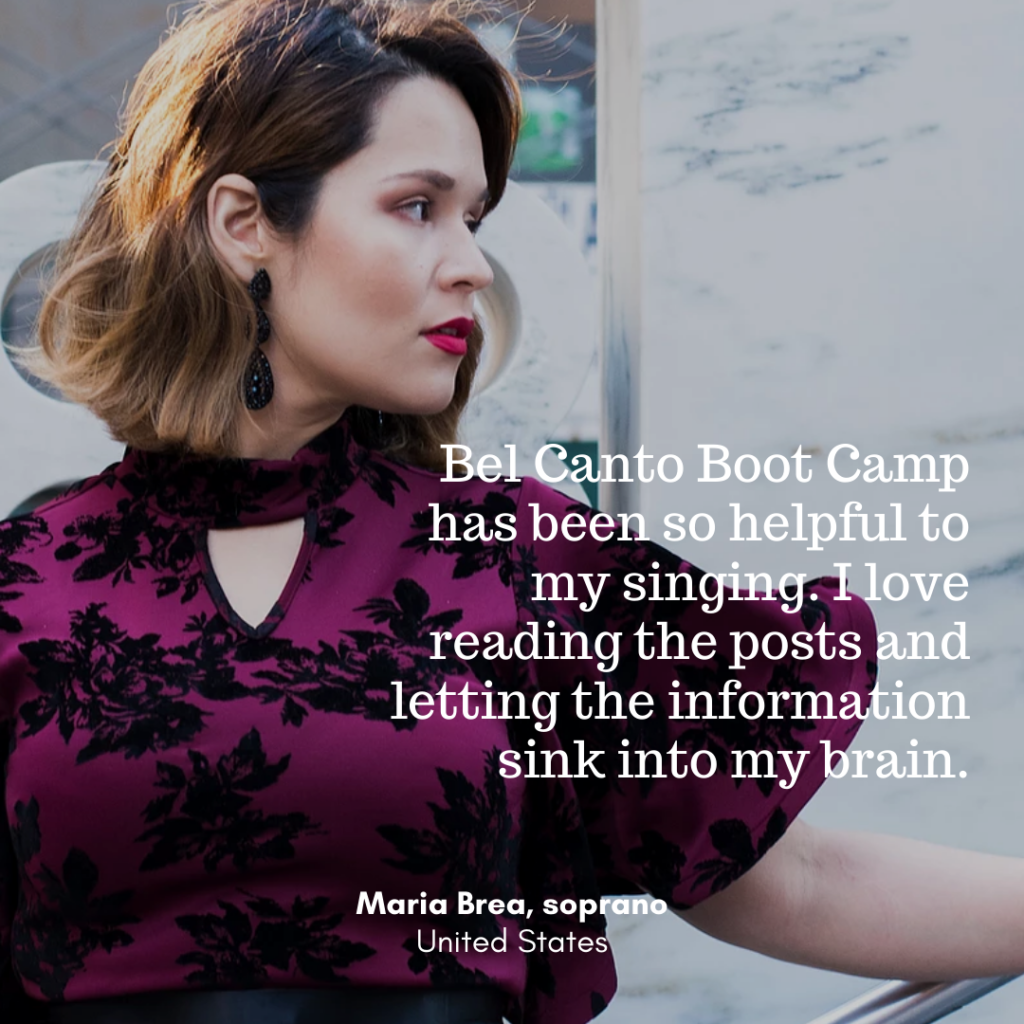 Sample Course Content