STUDENTS ONLY!
Join Bel Canto Boot Camp today:
$60 for 6 months and $10 per month after – locked in as long as you are a member!

Access to The Gym Floor
Bel Canto Boot Camp's Gym Floor is our ever-growing, research-based, skill-focused technical training space for singers, teachers, coaches, and opera lovers alike. Our first-of-its-kind online platform offers a collection of videos, exercise sheets, discussions, essays, and more where you can commit to honing and widening your skillset.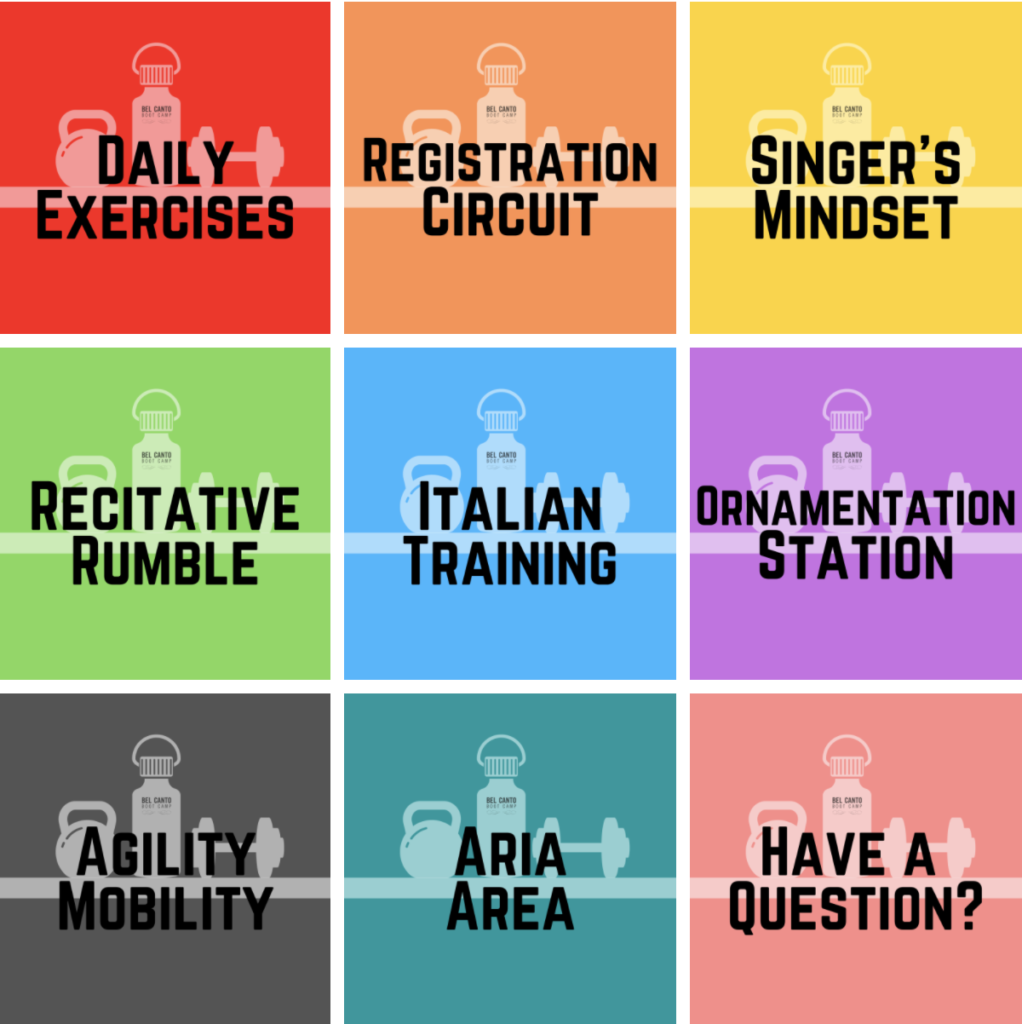 Bel Canto Sunday Matinées
Weekly Zoom salons – great for singers and opera lovers alike!
Discover how the greatest voices of the past continue to guide us in the present.
Whether you'd like to inform your work on the stage or your ear in the audience, there's something for everyone. Turn your living room into the opera house!
Every Sunday at 3pm Eastern
Self-Assessment Tools
Orient yourself to the Bel Canto Boot Camp Gym Floor with our Membership Welcome Packet, developed to introduce you to our philosophies and take you on a journey of self-assessment as you begin or continue your technical work.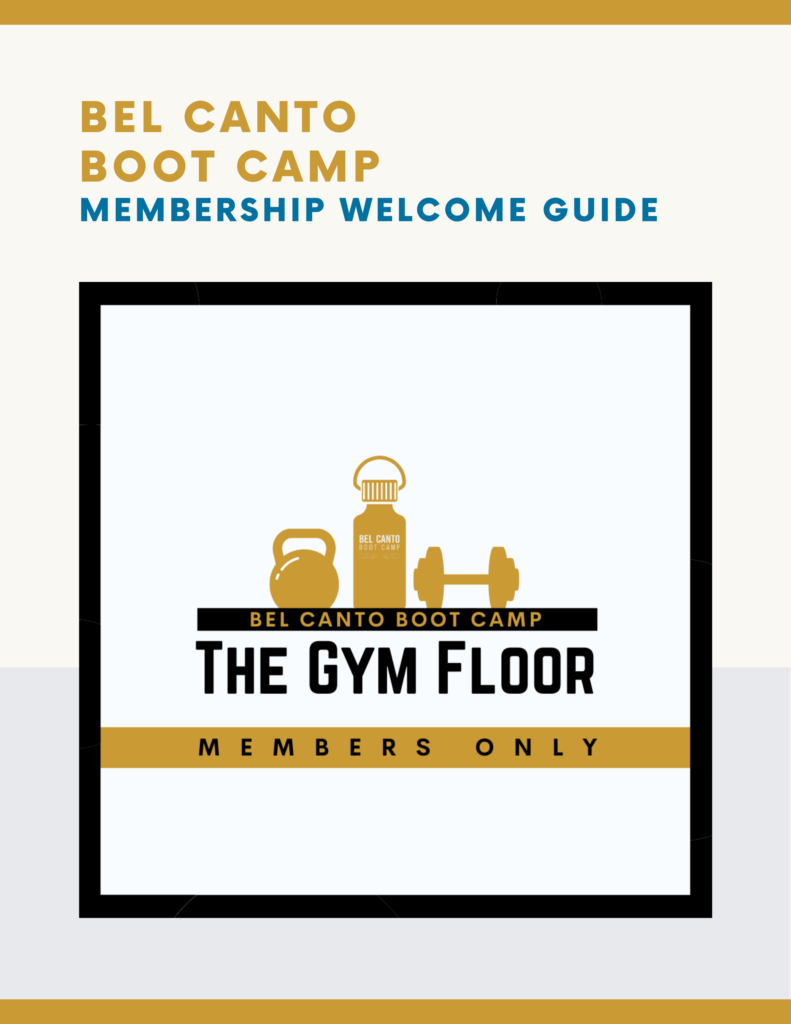 Members only early bird signup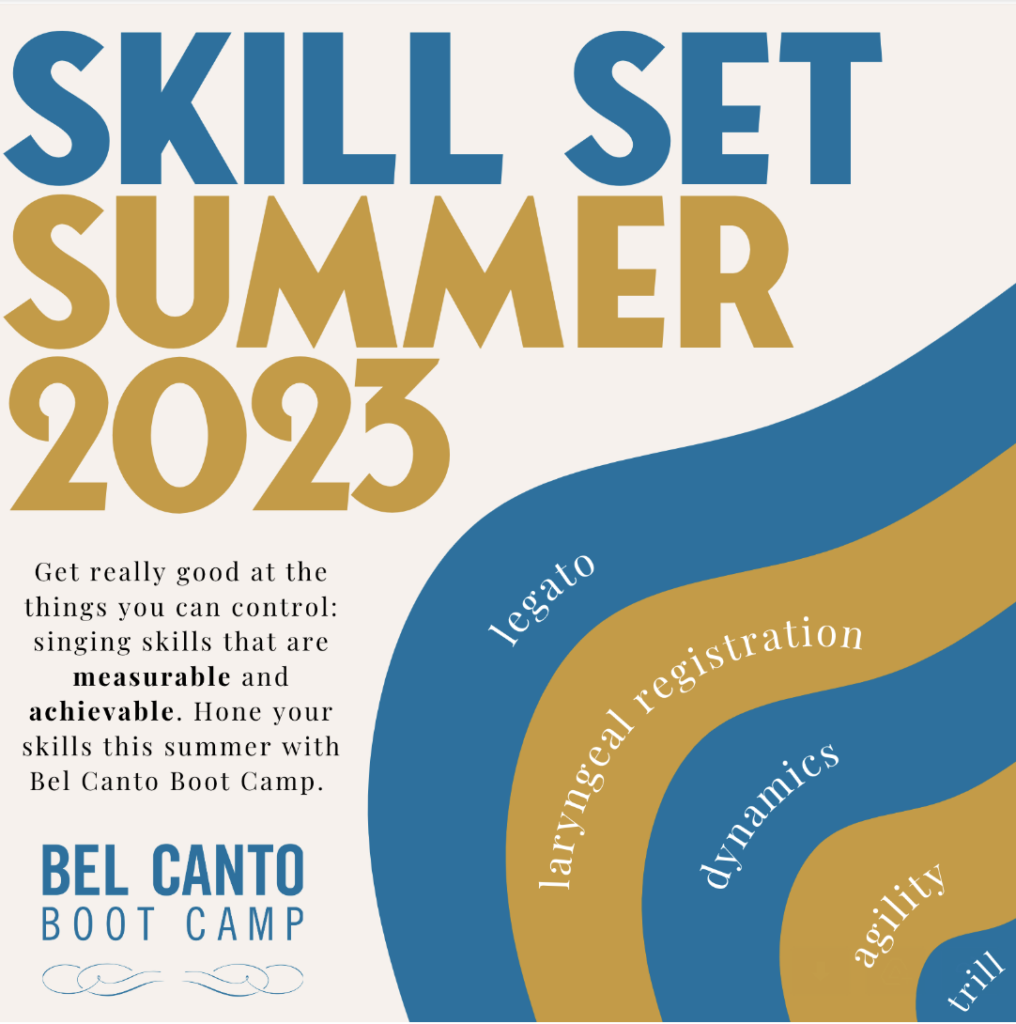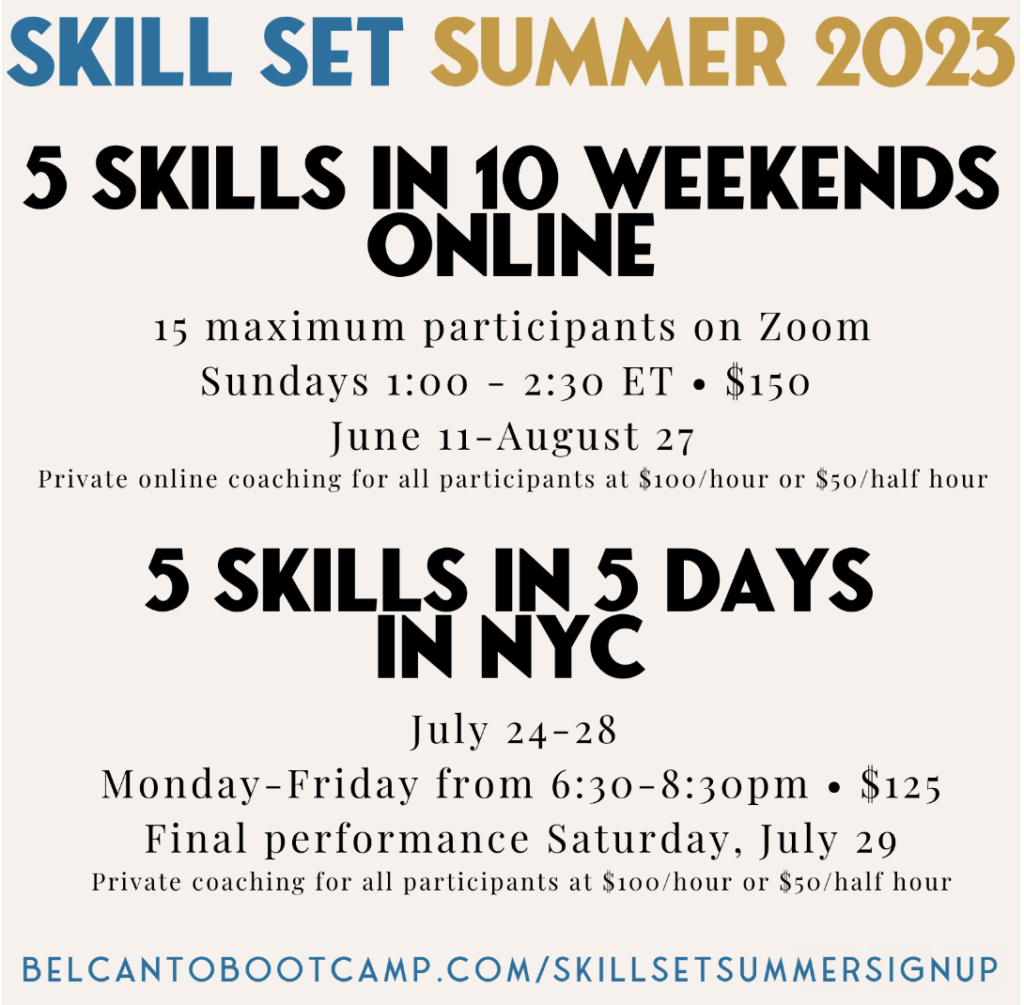 Ongoing Access to Course Materials
Boot Camp Members who have completed our The Vaccai Project and other courses have access to review our Archives (upon login).
Any questions?
Click here if you have any inquiries about membership in Bel Canto Boot Camp. A member of our team will get back to you as soon as possible.