Your monthly membership supports the training of singers around the world. As a BCBC member yourself you have access to all the portals they use to train including The Gym Floor. Poke around to see and hear the exercises they do daily, read essays about the skill set they aspire to and meet them at Bel Canto Sunday Matinées and other BCBC events. Supporting each other is the central philosophy at BCBC. Read about us and our Ubuntu journey here.
Join Bel Canto Boot Camp today at $13.99/month for
Bel Canto Sunday Matinées
Weekly Zoom salons – great for singers and opera lovers alike!
Discover how the greatest voices of the past continue to guide us in the present.
Whether you'd like to inform your work on the stage or your ear in the audience, there's something for everyone. Turn your living room into the opera house!
Every Sunday at 3pm Eastern
Access to more than
80 Archived Matinées
Check out these samples of our BCBC programming!
BCBC Welcome Packet
Resources for Audiences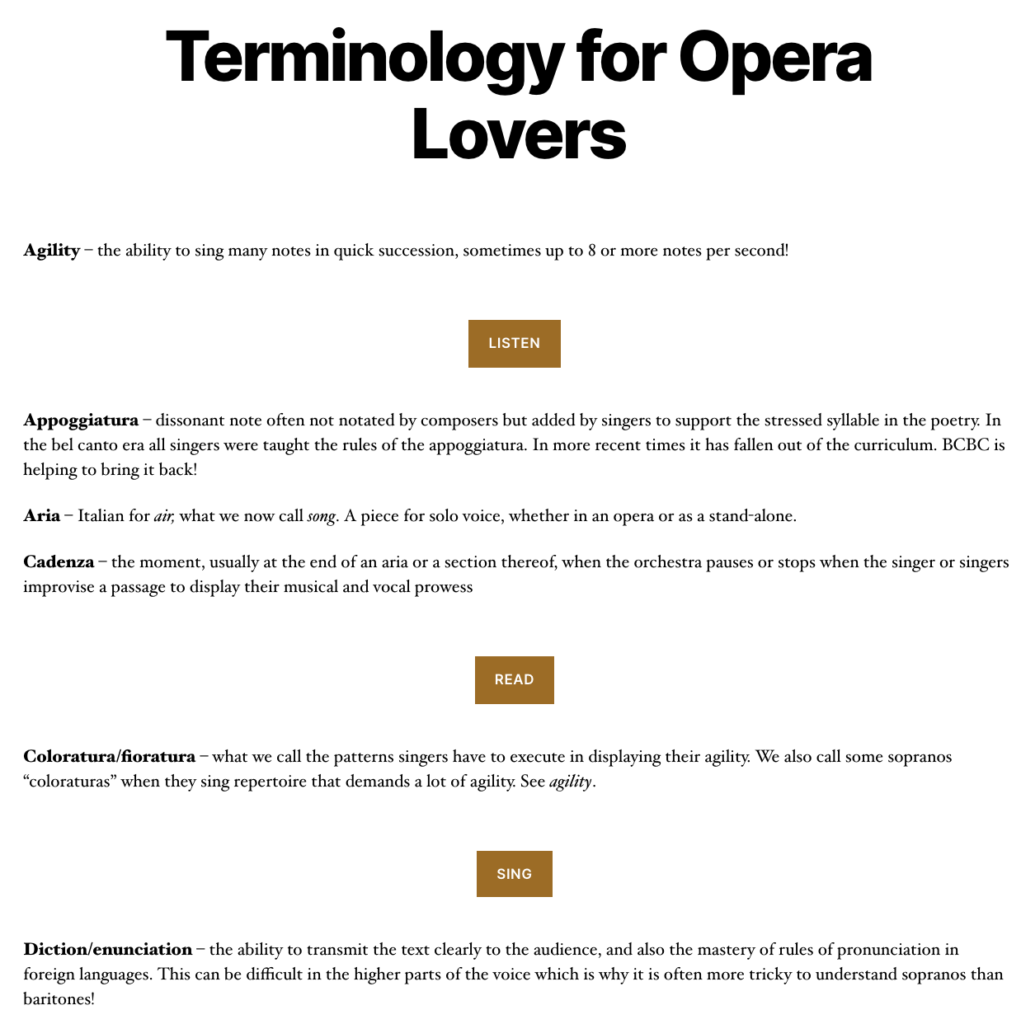 Any questions?
Click here if you have any inquiries about membership in Bel Canto Boot Camp. A member of our team will get back to you as soon as possible.
ARE YOU A SINGER OR TEACHER? CLICK HERE FOR MEMBERSHIP INFORMATION GEARED TOWARDS SUPPORTING YOU (AND YOUR STUDENTS) IN IMPROVING YOUR SKILLS!